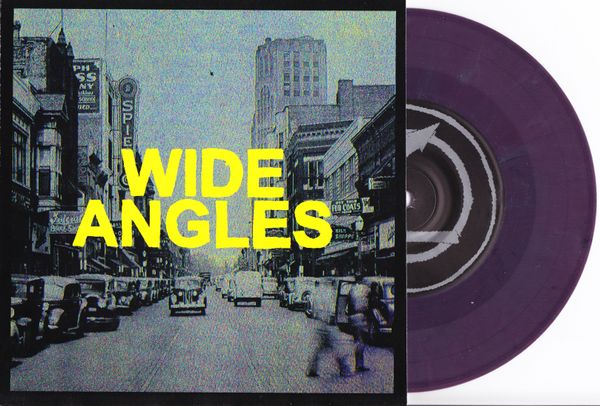 Just got a very limited amount of this nearly out of print Wide Angles 7" back in stock, some on color vinyl but most on black, order one
here
.
---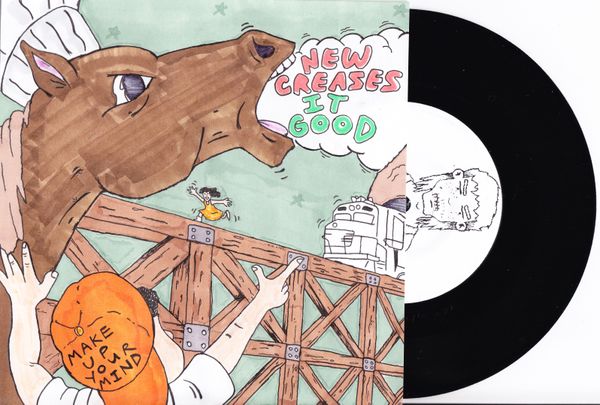 I also got my very last restock of the New Creases / It Good "Make Up Your Mind" Split 7" in as well. They can be ordered
here
. I don't think the remaining part of the first pressing is going to last much longer, so get them while you can.
---
Speaking of
New Creases
, I just added a new tape from my friends at Shout Out Loud and In The Pocket tapes to the
tape section
of the distro. This tape is a must have,
33 tracks
, ( around 80 minutes of music ) featuring tons of great bands like Sidekicks, Heathers, Bridge And Tunnel, Paul Baribeau, Latterman, Modern Machines, Letters To The Moon, Andrew Jackson Jihad, Used Kids, Defiance, Ohio, Best Friends Forever and label favorites
New Creases
,
Max Levine Ensemble
,
Ghost Mice
,
Delay
, and
Tin Armor
. The best part besides the really cool packaging and bright opaque orange tapes is the price, only
$3.50
. A great way to check out tons of new bands and unreleased songs.
---
Other Recent Distro Additions:
7" Vinyl

 Clint Maul "Ninguna Amplificacion" 7" Orange & Black Vinyl
4.00
 Ergs! "Thrash Compactor" 7" One Sided Black Vinyl
4.00
7" Vinyl

 It Burns / Tweak Bird "Split" 7" Clear & Black Vinyl
4.00
7" Vinyl
 Miscasts / Driftage "Split" 7" Black Vinyl, Import 
4.00
 Miscasts / Your Pest Band "Split" 7" Black Vinyl, Import 
4.00
7" Vinyl
 Never Enough "Our Will Is Done" 7" Black Vinyl
4.00
7" Vinyl
 Sleepwall "Is That Factual?" 7" Blue and Black Vinyl
4.00

CD